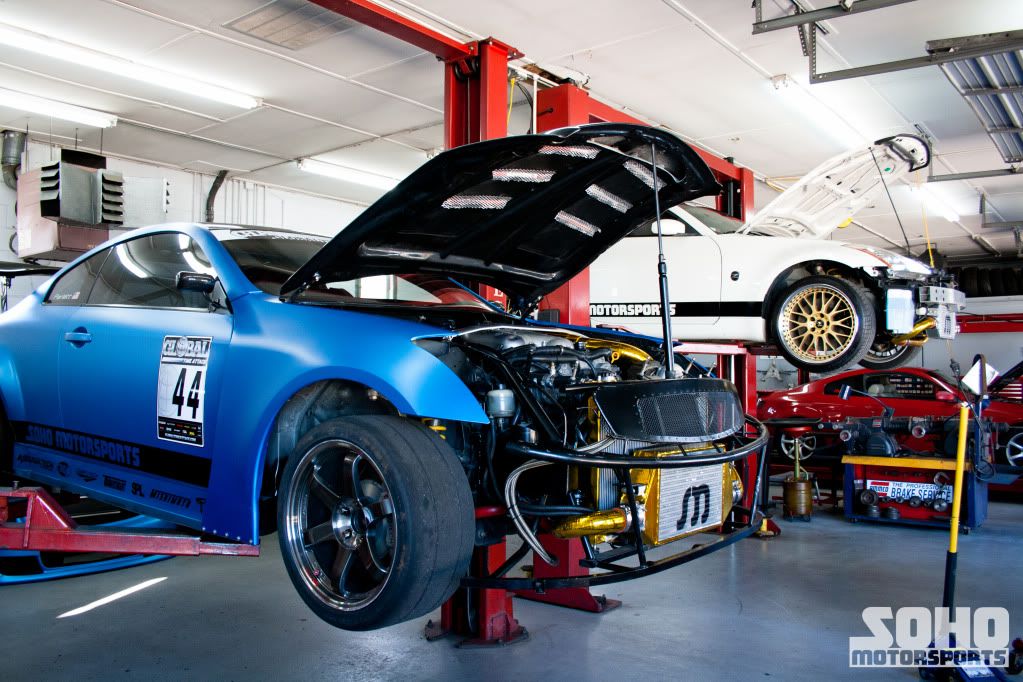 On Saturday Novemeber 24th we had our first SOHO Motorsports Open House at the shop, opening our doors to the public for the first time. We originally wanted to have the event to be a small meet at the shop for locals with the SOHO cars on the lifts and on display, grill out, raffle, friends and some of the areas best cars.
Trying to keep the event to 'locals only' in an effort to fit the cars in our small lot we were every happy with the amount of cars that showed up, just enough to keep the lot full but without having to use the overflow lot. Based on the raffle tickets I gave out we had just around the perfect amount of 50 cars throughout the day. It was a relaxing Saturday at the shop, eating some of the free food off the grill and hanging out with some good friend and beautiful cars, and even Stella pup came out and said hi haha.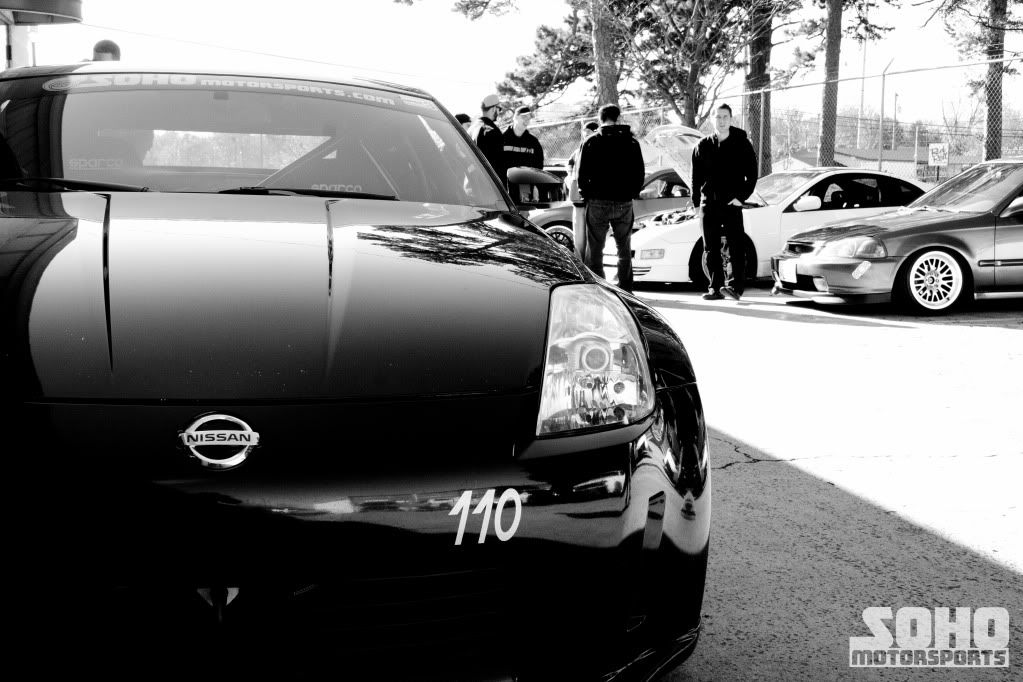 We had what seemed to be 75% Nissan/Infiniti's which of course we were happy to see as that is definitely our niche but there was a good mix of other cars too from BMW's to Mustangs and everything in between. Everyone got a good look around the shop and got to see the SOHO Turbo Kit and the #44 Time Attack G35 up close and personal on the lifts. Everyone seemed to be very impressed with what we have been working on lately and it was nice to open the doors and share our passion with everyone. We will absolutely be doing these open house / grill out events more often when it begins to get warmer again next year. I wish I could spend every Saturday, not at the track, like that. The SOHO Open House truly was a fun day.